WHERE DISCIPLESHIP, COMMUNITY, AND SERVICE INTERSECT
Life is better when it is lived in relationship with others. Vertical Church Community Groups are small groups of people from all ages, stages, and walks of life who spend time together around the shared life of Jesus, studying His Word and encouraging one another to live out His principles.

Members of Community Groups are known, loved, cared for, encouraged, and challenged to be more like Jesus. Come join a Community Group and let's do life together!
Sermon Discussion | Everyone Welcome
A group that meets to discuss the verses and ideas from the previous sermon and see how it applies to our life. You will be able to build relationships with those who come to Vertical Church and also be able to grow in your relationship with Jesus. This group is for all ages and walks of life and that is the beauty of this group is to see the different perspectives and hear what God is doing in other people's lives.

Location- 516 Blue Ridge St # C, Blairsville, GA 30512
Every other Wednesday Night 6-8pm

Leaders: Ron & Kathy Guess
Community group for those in their 20's and 30's
We will dive into how the bible applies to us today. We will also have food and a chance to get to know each other at Vertical. If you have recently graduated college or are well into your 30's this group is for you. Meetings are the first Tuesday of each month.
Contact Gabe and Gaby for more info.

Leaders- Gabe Miller - 706-781-7075
Gaby - 706-400-2350
Vertical Co-ed Bible Study Community Group | Everyone Welcome
We are a topical study group with no specific program of study through a book other than the Bible, although we regularly bring in outside resources to the study. We meet each Wednesday evening at the McGraw's House, starting at 6pm.

Contacts: Allen McGraw (teacher) 706-502-7648 or Teresa McGraw 706-502-7634

email- amtm1301@yahoo.com
Women's Bible Study on Acts
We will meet online through Zoom the first and third Thursdays of each month from 7:00-8:30pm for fellowship and the opportunity to study God's Word together. The format will be an inductive study, as we examine together the context, interpretation and application of each verse. The study of Acts teaches us about the gift of God's Holy Spirit, the beginning of the Church and God's plan to use the Church to expand His kingdom here on earth. No matter where you are in your faith walk, this study will help deepen your understanding of God's Word and develop wonderful friendships along the way."

Leaders: Cathy Scholz (770-401-6181) drcathyscholz@gmail.com

Beverly Bright (770-490-8970) beverlywbright@gmail.com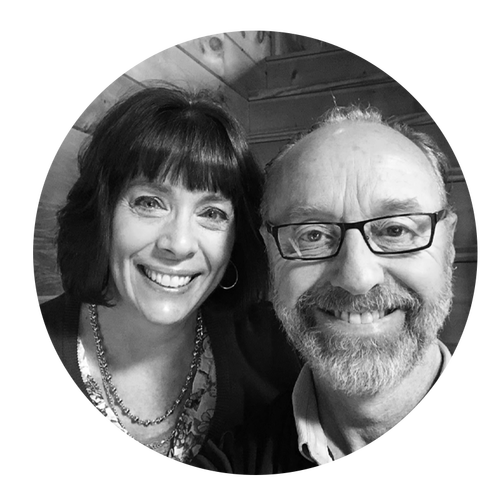 Warriors of Ezekiel's Army: Co-ed Group
The function of this group is to learn how to become an overcoming army of warriors. This group will become "doers" of the Word. You will learn how to overcome the battles in your own life, then, how to advance the Kingdom of God, become a conqueror, and take back ground that has been stolen. Your church needs warriors, your family needs warriors, your God needs warriors. Become a part of the New Generation of Warriors. For men and women of all ages.

We will meet every Thursday 6 pm – 7:30 pm at the church office.

Contact: John Bosse (941-234-5000)
Email: johnbosse2k13@gmail.com
Men's Book Study on James
This men's group will meet together and study the book of James. Come join us as we read, study and grow in our faith together. We will meet together through zoom.

Leaders – Al Collier
Men's Book Study: Wild at Heart
This men's group will meet together and study through the book "Wild at Heart," by John Eldridge. Come join us as we read, study and grow in our faith together. We will meet together through zoom.
Contact: jeffmarkin@yahoo.com

Leader - Jeff Markin
Financial Peace University
Come join a group of people who are working to be good stewards with our finances. In this class we will learn strategies to find peace in the financial areas of our lives.

Time & Date tbd.

Leaders – Nikki Soelimto
Email - nicoletenaya@gmail.com
Partnering with parents to intentionally pray biblical virtues for our children, schools and community. Abide Coffee shop, Sunday afternoon at 5pm

Leaders: Pattie Colier & Tracey Reed
treed@verticalchurchblairsville.org
Man Church: Men's Ministry
Man church is the men's ministry of Vertical Church. We have all sorts of groups including: fishing, hunting, cornhole, jeep riding, golf, grilling, breakfast devotionals and disc golf! Come get plugged in as we continue to grow into the men of God He has called us to be.

Fishing: Chris Busbee
Hunting: Christian Cook
CornHole: Chad Vance
Jeep Riding: Chris Busbee
Golf: Dave Bright
Grilling: Dave Fisher
Breakfast devotional: Don Thorton
Disc Golf: Mike Young

Leaders: Chris Miller & Gabe Miller
The Cast: Women's Ministry
The cast is the women's ministry of Vertical Church. Within this ministry we have: book studies, weekly meetings, walking groups, and hiking groups! Come join in on awesome community with other women in our church! This ministry will launch Aug 21st!

Parts of the Cast:
Laura Nightengale: "Studying the seven "I am" statements of Jesus in the book of John and experiencing the fullness of Jesus."
Thursday mornings at 8 at the Basement. Weekly meetings.
Laura Nightengale will be leading.

Katie McConnell: Vertical Ladies Walking Group
Meet at Meeks Park each Monday at 6:30 pm
Short Devotional then walk the trails.
Katie McConnell will be leading.


Hiking: Ladies Hiking Group
2nd Saturday of each month this group will hike! Watch for locations each month!
Diane Peck and Dawn Brookshire will be leading.


Leaders: Krista Miller & April Hodges
We are getting ready to launch our College ministry with the start of this semester! We are so excited, look out on social media and this website for more info on what it will look like! If you are interested in this ministry feel free to reach out to our College Director, Courtney Young!



Leaders: Courtney Young
cyoung@verticalchurchblairsville.org
Sign up for a small group
We'd love to get you connected to a small group in your area. Fill out the form below to get started.
Small groups help people grow in their faith and build community. Our groups take place throughout the week in different neighborhoods, so use this form to find a group that's right for you. We'd love to have you join us!